Lying in a hospital bed at the most difficult moment in her life, U.S. Army 1st Lt. Elizabeth Elliott searched for a song to comfort her. The Training and Doctrine Command Band executive officer and conductor was in labor, awaiting the birth of her daughter Madison, who she knew would be stillborn.
"When a woman has a baby, it is usually in a very loud room, and there is crying," said Elizabeth. But in her room that November day in 2018, there was only quiet and the calming presence of her husband Scott. "I heard babies crying in every other room on that hallway, but in my room there was silence. I was trying to think, What am I going to do now without her with me?, and music is comforting and labor is long, and I lay there in silence trying to think of what I could play in my head to help me, and I couldn't think of anything," she shared.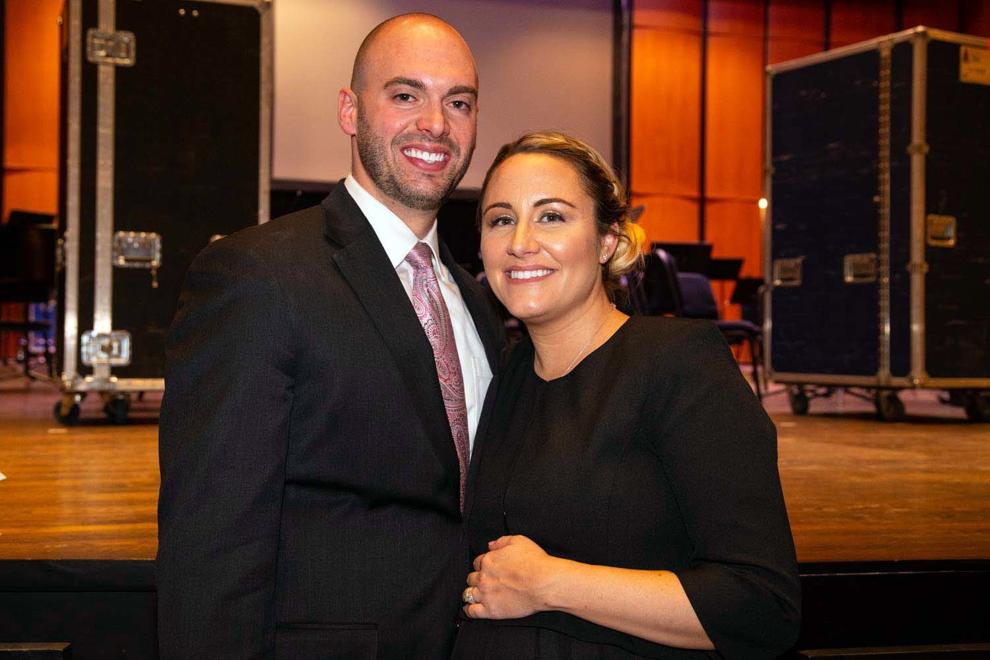 "I think it was that silence, that void of music when I needed it the most, that inspired me. I had just come home from the hospital when I told my family I was going to commission a piece of music for Madison," Elizabeth said.
"Love and Light" is the musical composition she commissioned to not only remember her daughter but to be a source of comfort for those who've experienced similar loss or might experience it in the future.
"I felt there was a void of music like this for people, and I didn't want anyone else to go through this and not have something to help them. It would have been nice if 'Love and Light' had existed already, to know about it, and I could have listened to it at that time," Elizabeth shared.
She admitted that it took some time after the loss of her daughter before she could listen to or even think about music. Finally, in early January of 2019, she reached out to Baltimore-based composer and conductor Brian Balmages. She was familiar with his work from her time as a music educator before joining the Army, and she felt he could create a piece that captured the story she wanted to tell and which many bands would be able to perform to increase the composition's reach.
"In the first week of January 2019, I finally got the courage to ask Brian to write it (through a Facebook message)," Elizabeth recalled.
"I never check Facebook, but for whatever reason I checked it that day," Brian said. "When she messaged me, I stared at it for a while thinking about whether it was even something I could do. She shared with me about it not being something just for her, that it was something that could impact a lot of people. I had been feeling a lot at that time of music not just bringing beauty into the world but also healing, so I felt I was already in the mindset to create this music."
The two talked through the concept, and over the next 13 months they exchanged hundreds of emails, texts, and phone calls as they worked on the composition.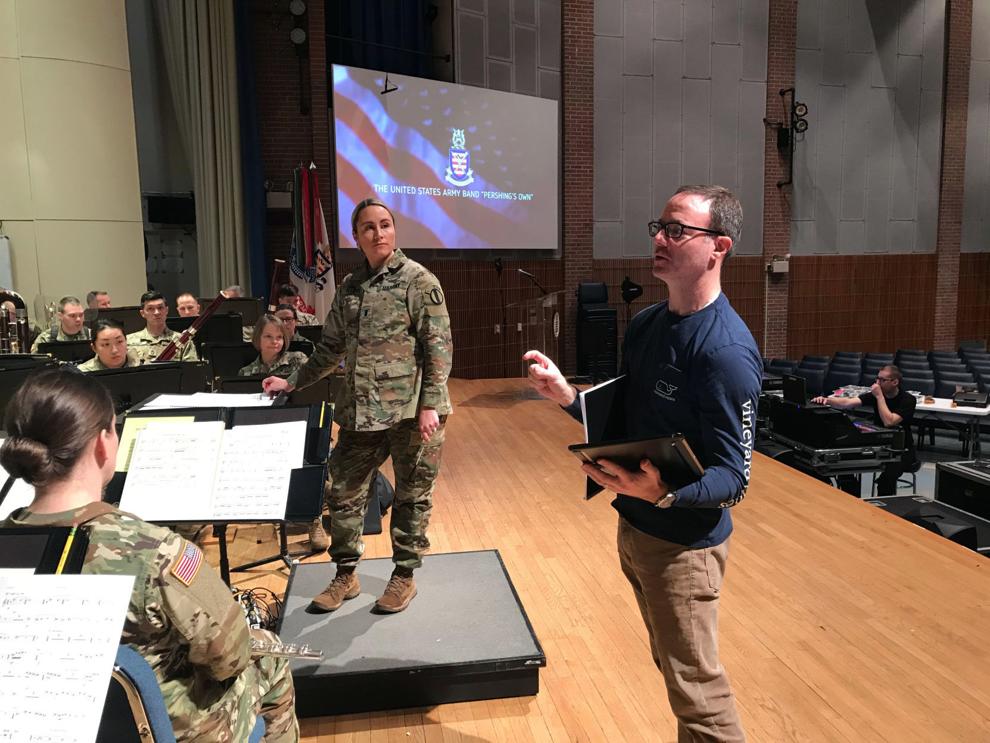 "I gave him the artistic freedom to do whatever felt right for him," explained Elizabeth. "I told him, 'This is what it felt like, and however you need to capture that, please capture that.' He did incorporate one piece of music that was special to me, called 'The Luckiest,' by Ben Folds. It's a piano love song that I played for Madison every day while I was pregnant."
"What I did with the Ben Folds piece is use the harmonies and progressions in an original lullaby in the first section, which became Madison's lullaby," Brian said. "It became a key feature of the composition that comes back over time in different sections of the piece. She would also give me poems she had read or songs she had run across that gave me a look into how she was feeling and how she was grieving. It helped me understand the direction the piece needed to take."
Elizabeth said that when she first commissioned the composition, she was afraid that direction might turn dark. "As the year went on and I was healing, I needed to know that Madison went to a better place, and I needed the music to capture that, because ultimately the goal is to offer it to people as a sign of hope so they know they are heard, seen, and supported."
According to Brian, what he created is a wind ensemble piece that he feels accomplishes that goal. It features three sections, each centered on a question. He explained that the first part of the piece, "Madison's Lullaby," deals with what unconditional love sounds like. The roiling melodies of the middle section answer the question, What does it sound like when that love is shattered? The last question in the final section, with its full brass chorale, reveals what the sound may be when a child sees the face of God for the first time.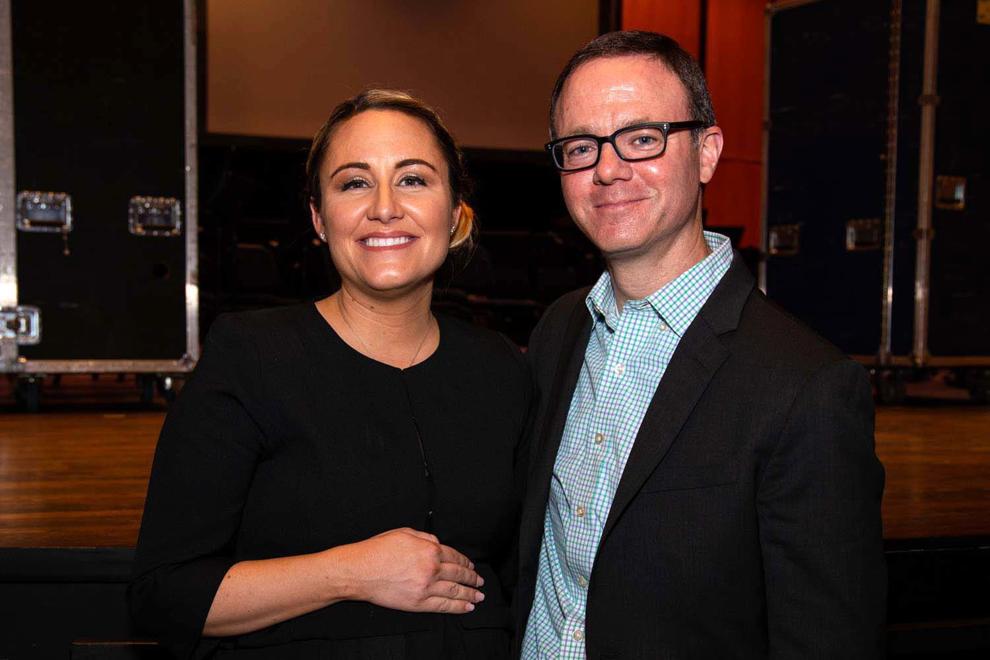 An important next question was what to name the composition. "I didn't want it named after Madison. I didn't want it to be exclusionary, because I knew it was going to be way bigger than her," said Elizabeth.
"The title, to me, had to be about unconditional love and the light of hope and healing, so that's how it became 'Love and Light,' Brian explained. "The dedication on the piece says, 'For Madison and for all little angels and their parents,' because we wanted to make sure people knew it was for the community of those who were grieving."
As Brian put the finishing touches on the composition, Elizabeth made plans for its premiere performance. She reached out to the U.S. Army Band (Pershing's Own) command team at Fort Myer, Virginia, to see if a concert could be arranged.
"There was no question it would occur," noted Col. Andrew Esch, band leader and commander. "She is a band officer and one of our own. It was apparent to me that what army bands do is connect people, and many people could relate to her experience of loss, especially our soldiers and military community," he explained.
A full concert was planned around "Love and Light," including featuring it at an off-post concert hall to help increase audience accessibility. Leading up to the event, the only change was pushing the original performance date from May to February, Elizabeth said.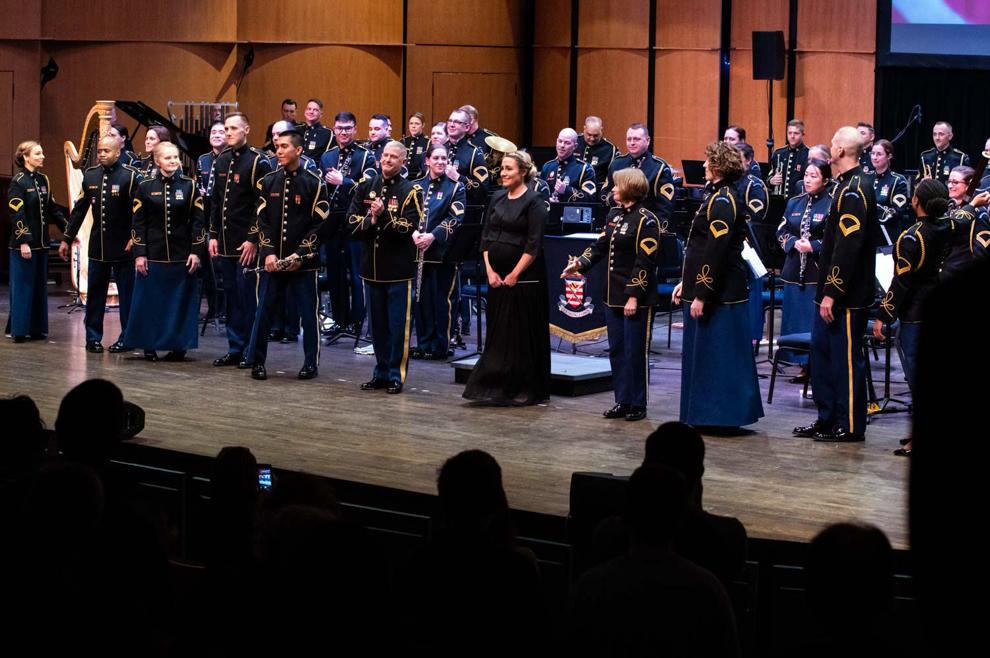 "I miraculously got pregnant again, and if I was going to be a part of this, I wouldn't be able to do it in May, because I could be in labor or have a newborn," she explained. The premiere was held in late February of this year, with Elizabeth conducting the U.S. Army Band in front of an audience filled with her family members and those who learned about the concert from baby loss support group forums.
Videos of that "Love and Light" performance are now available on the US. Army Band streaming site, www.youtube.com/watch?v=uZpGVgfJx7U. Since the concert, the piece has been shared with military, school, and private bands and ensembles. "Love and Light" is also searchable on the social network sites of pregnancy loss groups.
"There is a community of people who have experienced baby loss and pregnancy loss," Brian noted. "So many of them suffer in silence because they don't feel that they can talk about it. This music is a way for them to be together and find healing."
"Pregnancy loss affects so many from every walk of life," Elizabeth added. "That's why I'm so proud to be in the Army in this situation, because now this music can be shared through our military bands and web and social network sites with everyone."