What the Last Financial Crisis Can Teach Us About This One
"I was scared out of my mind."
Joe Winslow spent 21 years in the Marine Corps, lived through Phantom Fury in Fallujah, and is no stranger to combat.
But he's not talking about any of that.
He's talking about starting his custom design and plaque business nine months before the financial crisis of 2008. Less than a year after retiring from the military, his new company was on the brink of failure as the economy started to tank. Vendors and clients were calling him asking for orders and payments that he couldn't make.
"I was lying in bed so scared that I'd spent all my money, blew all my retirement savings, the whole thing, not knowing what to do."
But that night, Winslow remembered something. Something he'd learned from the Corps.
"I had to get out of the way, I had to rely on my skill set to coordinate people and to plan."
So, that's what he did.
Winslow had a warehouse, expensive cutting equipment, paint booths, and a massive operation designing and making custom signage and plaques for the military and other clients. A few months in, he found there were companies that could produce his designs faster, better, and cheaper than he could.
To stay in business, Winslow got rid of the excess, wrote out a plan, and began to focus on what mattered most: the art. He kept designing and creating, and he found contractors for the rest.
"I did that, and two years later I had grown the business 75 percent year-over-year in the face of the recession."
Twelve years later, in the face of another recession, a global pandemic, and a world of uncertainty, Winslow can put it all in perspective.
"That crisis was the one thing that helped me get to where I am today. I learned even when it's bad, you've got to stay in the fight and keep going. That's why I am where I am now."
Where he is now is the owner of Tripoli Gift Company, a display design firm based in Washington, DC, that makes everything from plaques to sculptures.
His main work is for the military and related associations, but Winslow has also done pieces for the White House and the National Cathedral.
In addition to his original creations, Winslow also does restoration, including repairing the 5th Engineer Special Brigade Battle Monument that was erected on Omaha Beach after WWII.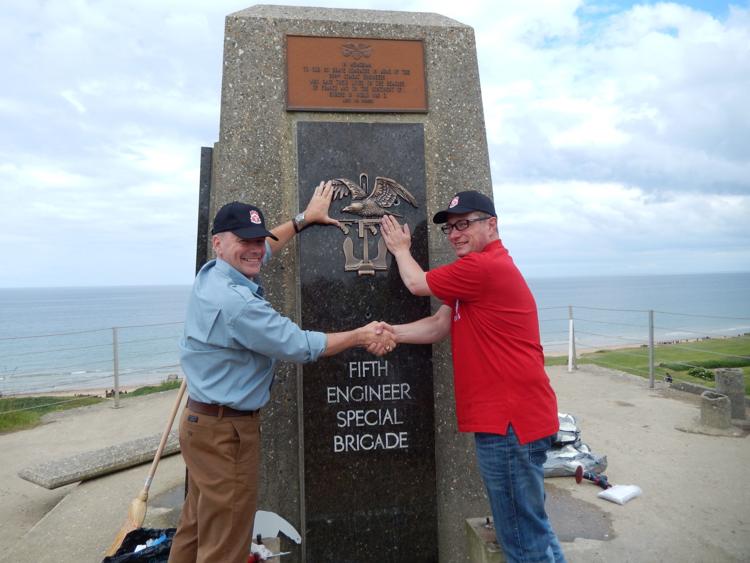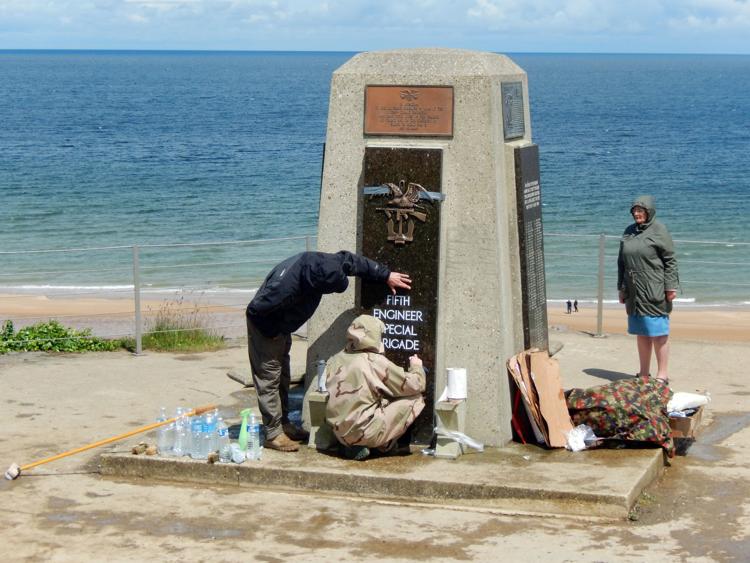 Every piece is personal to Winslow, including his newest venture: medallions and jewelry honoring those serving on the front lines of the fight against COVID-19.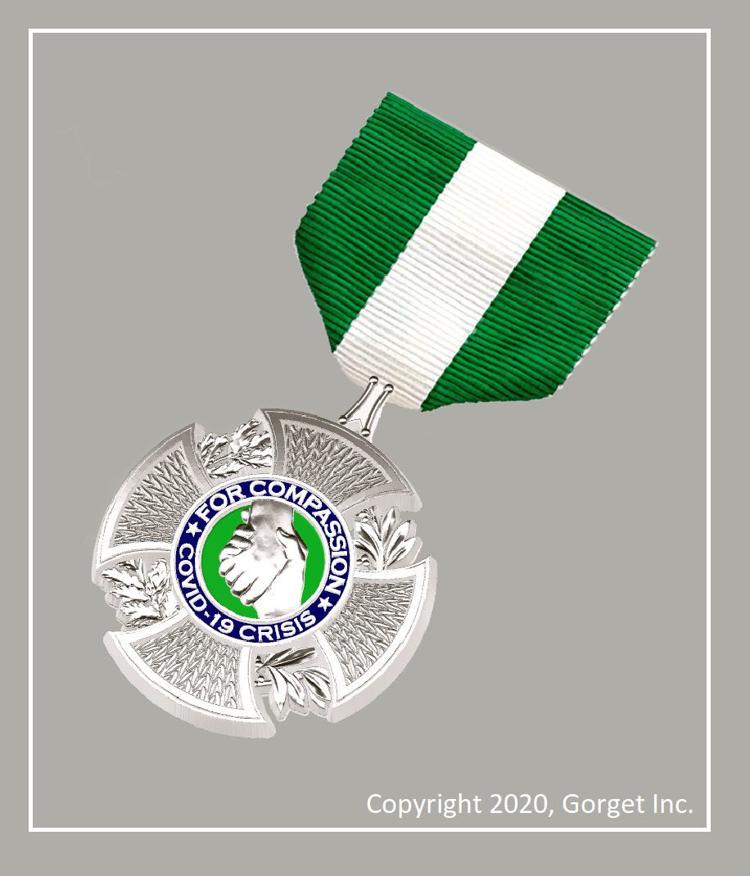 "It's important to recognize these people, and we have the skill set to do it. You've got to know what you're good at and go do it."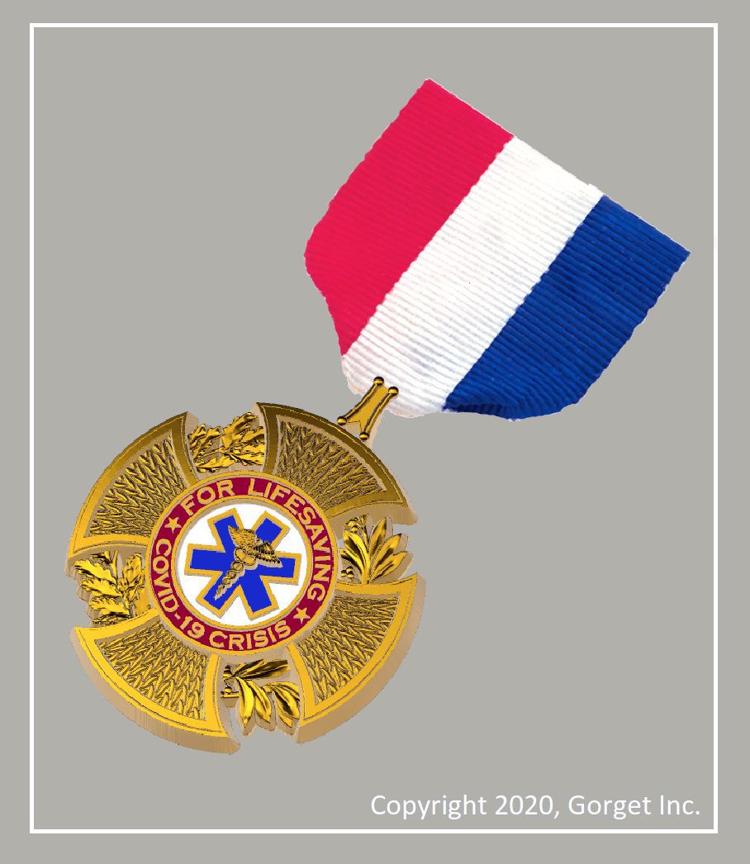 It's a message he wants to tell all retired members of the military: use the lessons you learned while serving your country. Those lessons got you through war, and they can get you through anything.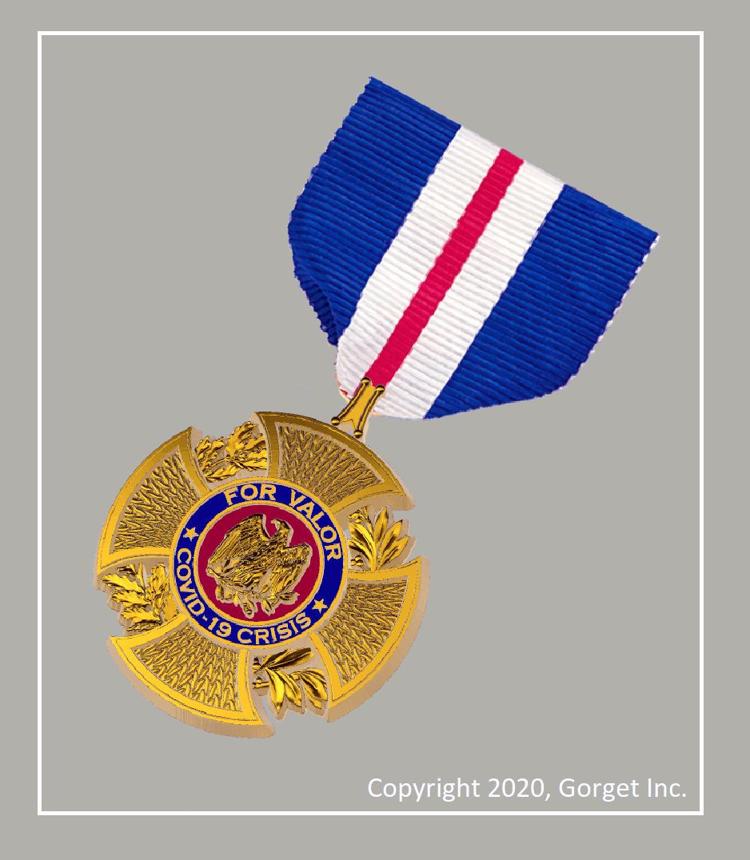 "Remember that commanding officer or that staff NCO who continuously pounded you to just do it and get it done. Just take action, even if you're not sure if it's going to resolve things. Just keep moving forward, keep doing it. Keep working the order."
Winslow recounts how that maxim got him through what he calls his "come to Jesus" moment in Fallujah in 2004. He was assigned to the Third Battalion, Fifth Marines as Combat Historian, Artifact Officer, and Artist.
He and his fellow Marines were in the thick of it, taking rocket fire and small arms fire. During one of the worst battles, he was scared at first, but then a sense of calm washed over him as he remembered what he'd been taught by leaders in the Corps.
"Keep moving, keep taking action. Small things, big things, just keep doing it. Have faith in yourself and those around you."
It's a lesson he's taken from the military into civilian life, and now into the current crisis. Winslow says he's faced challenges with Tripoli Gift Company since the Coronavirus has hit the economy and the supply chain for his business. Some of his suppliers can't make deadlines. Others have had to stop production and don't know when they'll be able to restart.
As always, Winslow has a plan.
"You need to start cold-calling and asking for business and telling them who you are and what you're doing, because nobody else is doing that right now. They're all sitting behind their desks and freaking out, wondering where the sales are going to come from."
Winslow acknowledges that with the current economic uncertainty, another "come to Jesus" moment could come at any time. But he knows what to do.
"Have faith in yourself and those around you. That will get you through anything."
To see more, visit Tripoli Gift Company's website: